SERVICES FOR
HIGH-RELIABILITY

APPLICATIONS
From SMT to Microelectronics and RF/Microwave to Performance Testing
OUR SERVICES
Manufacturers in regulated markets rely on Naprotek to produce high-quality electronic assemblies for their complex products. We offer a variety of services that span the product lifecycle to best suit our customers' product needs, whether it's still in conceptual design, prototype, through volume production.
Manufacturing
Built for Quality, Velocity, and High-Mix PCBA Manufacturing
Naprotek combines value-added engineering and sophisticated electronics manufacturing techniques to realize our customers' complex designs. Leveraging surface mount technology (SMT), microelectronics, ball grid array (BGA) placements, and through-hole assembly processes, we support a variety of printed circuit boards (PCB) configurations including:
Rigid, flex, and hybrid configurations
Large form factors up to 20 in x 24 in
Precision placements down to 0.01005 μm
Fine pitch (0.35 mm) components
We also employ hybrid processes such as lead-free, tin-lead, pin through-hole, wave, and selective solder for advanced board designs. Our recent expansion in manufacturing services includes advanced radiofrequency (RF) and microwave products and assembly, MIL-STD performance testing, and foundry services ideal for thin-film circuits.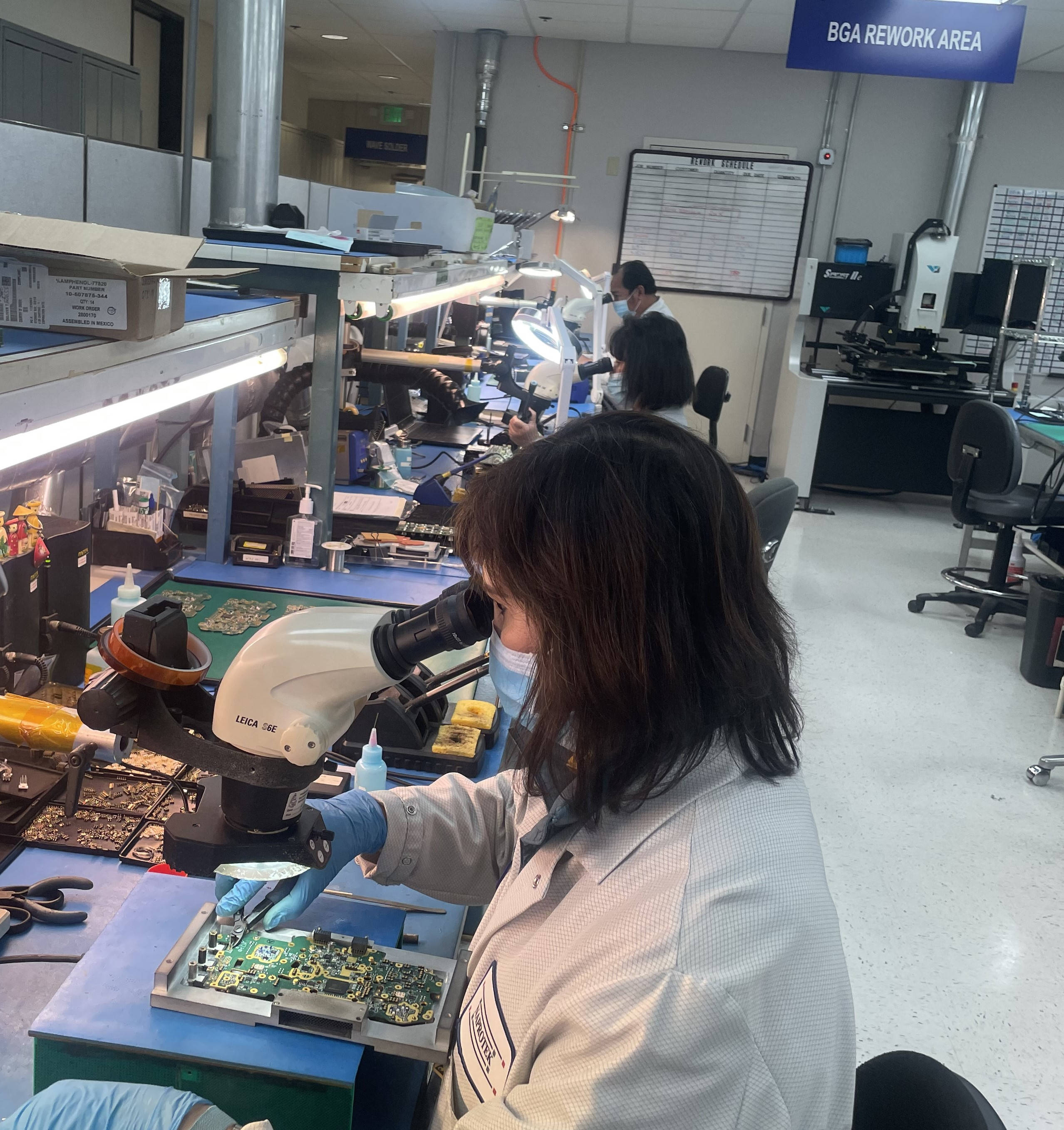 Microelectronics
RF/Microwave Assembly and Test
Innovative technologies require advanced capabilities. When it comes to sophisticated board designs that include microelectromechanical systems (MEMs), sensors, or connectivity we're here to support products from prototype through to production. In addition to traditional electronics assembly techniques, Naprotek offers comprehensive microelectronics design and manufacturing services for custom, high performance, and high reliability applications. We have an extensive suite of in-house microelectronics capabilities including:
Die attach utilizing conductive and non-conductive epoxies
Eutectic die attach with solder preform and Si eutectic scrub
Gold and aluminum wire bonding: wedge and ball
Gold ribbon bonding: thermo compression wedge and gap welding
Sealing: epoxy encapsulation and hermetic solder / weld
RF Test / Tune
Discrete component packaging, system in package (SIP), integrated module assemblies (IMA), and multi-chip modules (MCM)
For precision assembly, our automatic bonding and die attach equipment is trusted by leading brands when component position, loop height, and spacing are critical to performance. Our state-of-the-art clean room supports products requiring ISO 7 (Class 10,000) and ISO 8 (Class 100,000) specifications.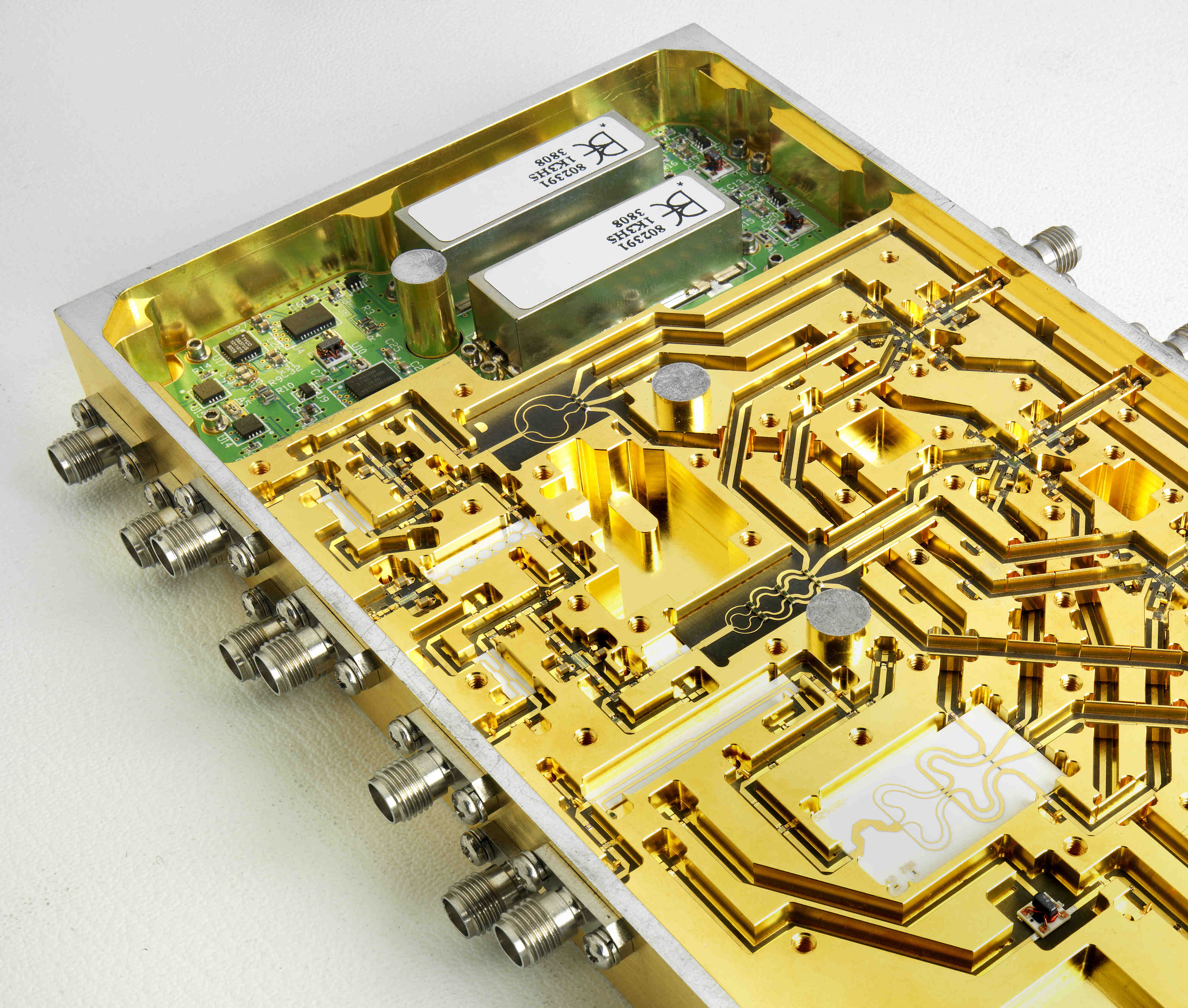 Engineering
From Custom RF Circuits to Manufacturing Readiness
Our customers deliver products that perform under the most demanding conditions including in harsh environments, operating rooms, and outer space. The success of these circuits depends on the quality of the manufacturing and Naprotek's engineering services ensure process repeatability and high production yield. We offer a variety of design services to reduce manufacturing time and development costs including:
Design for manufacturability (DFM) and design for test (DFT)
RF/microwave component design
Thin film processing, wafer dicing, ion beam milling, and semiconductor package design
PCB design, layout, and custom engineering.
Advanced engineering in fiber optics, silicon photonics, multi-chip modules (MCM) and micro-electro-mechanical systems (MEMS).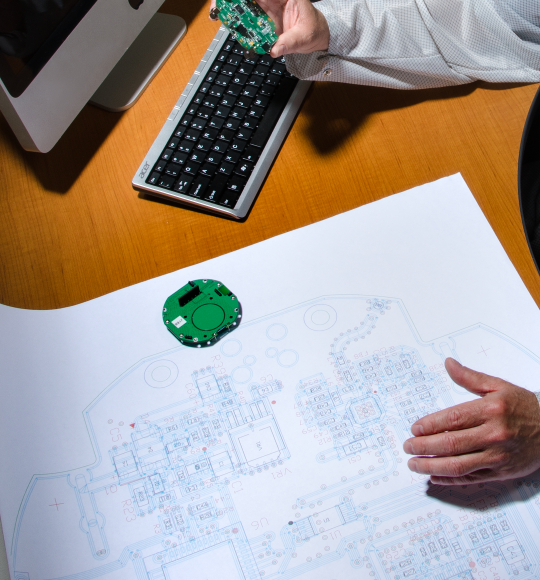 Test & Inspection
Advanced Testing from Benchtop to Volume Production
Naprotek engages with manufacturers at various points in design and development, ranging from early prototype to full production. Our in-house engineering teams work closely with new programs to ensure they have the necessary test and inspection support to meet our quality and reliability standards. We offer a full range of test services including:
Flying probe and in-circuit test (ICT)
Solder paste inspection (SPI), automated optical inspection (AOI), and multi-dimension X-ray imaging
Microscopic inspection
First article inspection (FAI)
Functional test
For over 15 years, we have been producing automated test equipment (ATE) boards for leading semiconductor companies. These designs have upwards of 40-to-60-layer boards with unique thermal profiling, specialized circuits, stiffeners, and other ancillary requirements. Other turnkey electrical and quality services include RF/microwave performance (MIL-PRF) testing and high-reliability MIL-STD screening.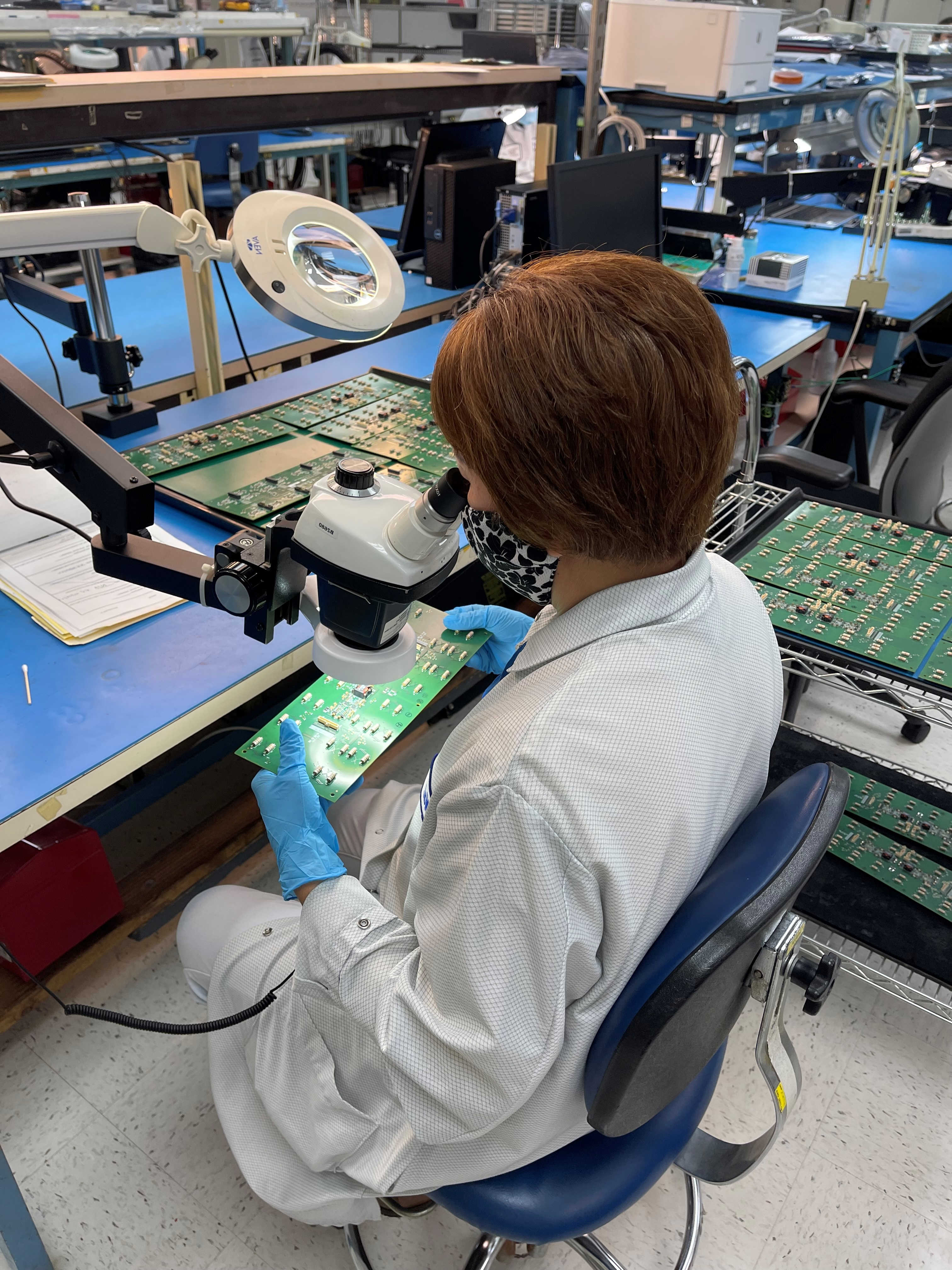 Rapid Prototyping
Maintaining Manufacturing Velocity
We help our customers get their products to market faster by transforming their concepts into manufacturable designs. Using established systems, we can deliver quick turn printed circuit boards in as little as one to five days. The key to Naprotek's efficiency is a combination of:
Automated quoting and purchasing systems
Experienced operations and program management teams
Expedited material acquisition with minimal excess
Consigned material support
Hybrid kits, including turnkey, consigned, and mixed components, reach purpose-built manufacturing cells to produce circuits with speed while allowing rapid change management. Production-ready test, inspection, and final quality control techniques ensure that both reliability and schedule are maintained. Rapid response manufacturing and engineering services means our customers can meet their schedule requirements, reduce development times, and move quickly into production.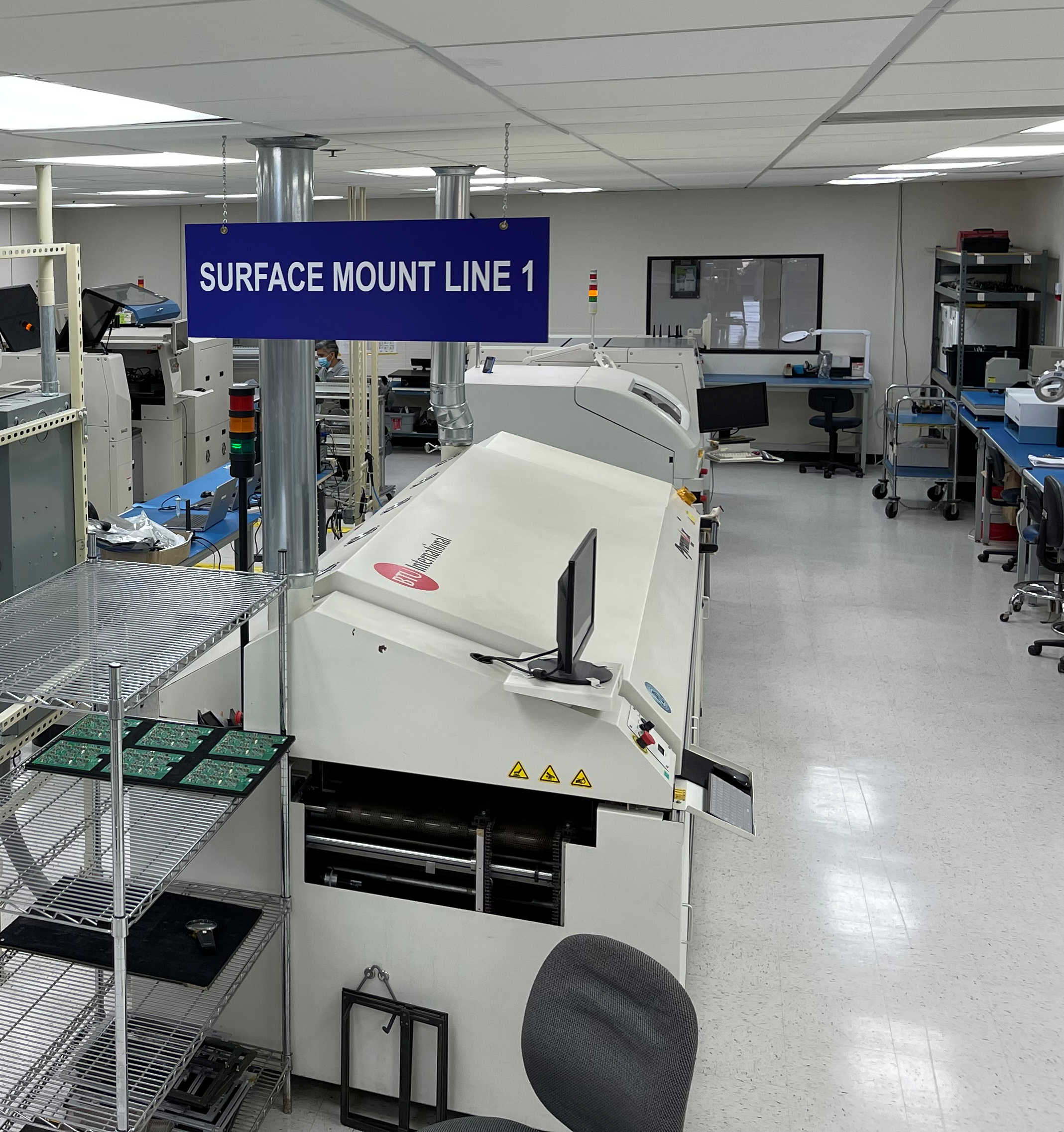 New Product Introduction
Streamlining the Ramp to Production
Bringing a product to market requires a knowledgeable product launch management team with manufacturing readiness expertise. The success of Naprotek's new production introduction (NPI) strategy is led by dedicated program managers who ensure clear communication and decisive action. Naprotek supports a rapid ramp to production through:
Quick turn prototyping
Design for excellence activities
Scalable test & inspection process development
Supply chain & logistics design
Our dedicated team manages each product such that the final design transitions seamlessly into our manufacturing process with clear documentation, defined test procedures, and inspection readiness. We manage a proprietary process to expedite design validation at the front end of production through the various qualification steps to learn, improve and reduce cycle times for production.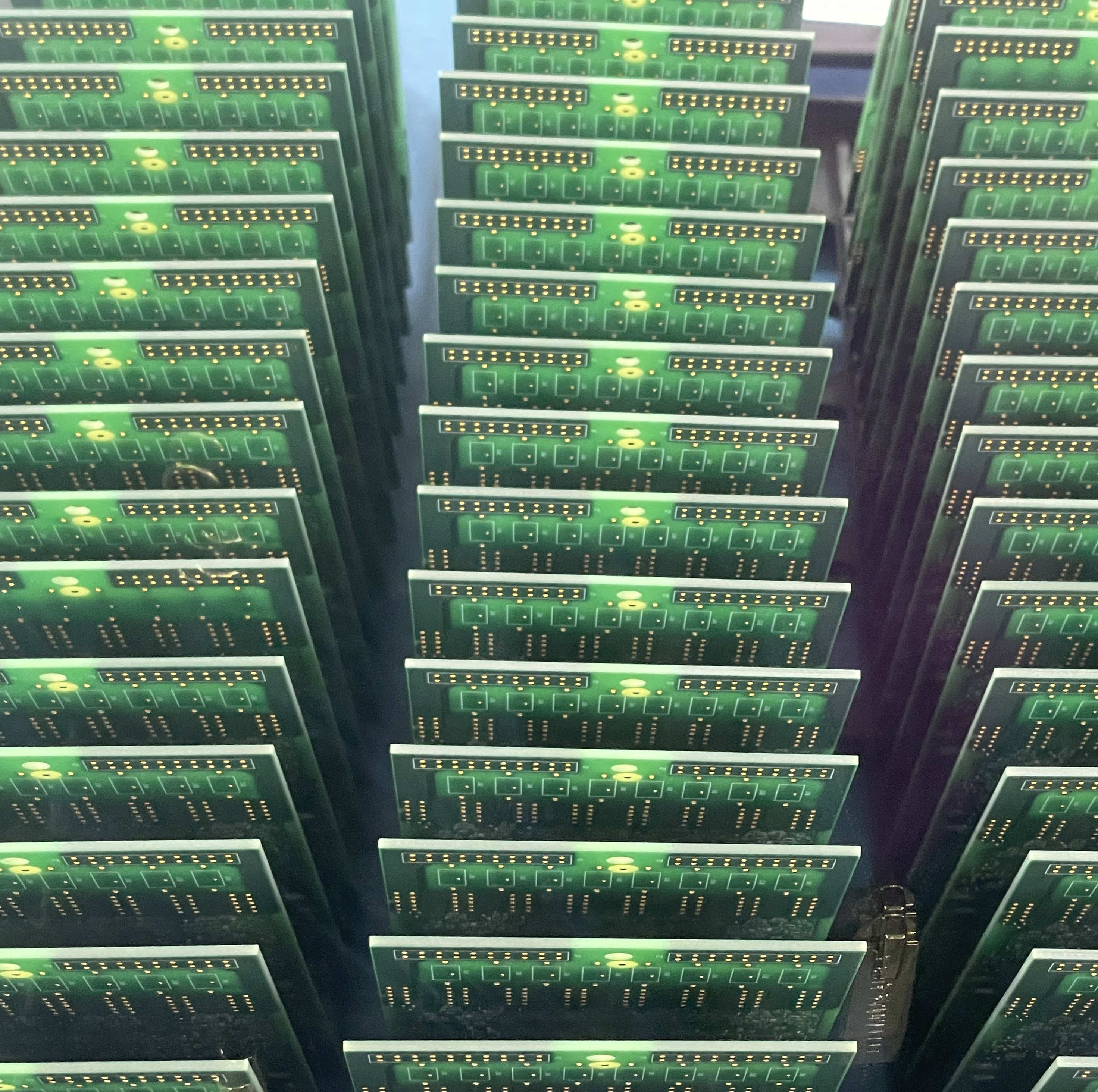 Integration & Box Build
Robust, Reliable, and Repeatable
At Naprotek we collaborate closely with our customers to deliver electronics solutions from PCBA through finished product. Our advanced heterogeneous integration across platforms includes the assembly of boards-to-box, including sub-assembly manufacturing, box-to-box, and full system integration. We support a variety of top-level assembly configurations including custom enclosures, clamshell, chassis or full rack, or other unique electro-mechanical systems and support custom cable and wire harness, labeling, and packaging.
Whether it's an industry unique process or a regulated processes, Naprotek leverages a proven document control process that meets the most stringent standards. Our specialized customers rely on our support to their unique needs which may include:
Sealing such as RF or sonic welding
Lockwire
Software load such as onboard Flash
Build-to-order (BTO)
Configure-to-order (CTO)
Functional testing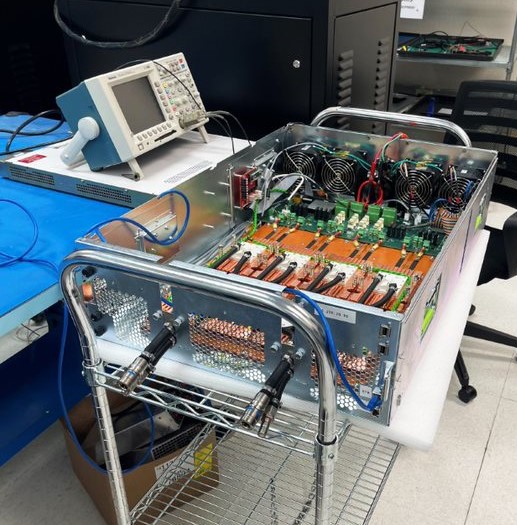 Supply Chain Management
Flexible Sourcing with Turnkey, Consigned, and Hybrid Models
Focused on procuring high quality and competitively priced materials, supply chain management is a key service in ensuring a robust bill of materials (BOM) without compromising integrity. At Naprotek, supply chain management means more than just buying parts. Our multi-disciplinary procurement team manages:
Quoting & purchasing
Order fulfilment
Inventory & key parts management
Return merchandise authorization (RMA) processing
Our world-class team optimizes customer BOMs, provides insights to alternate parts, mitigates counterfeit components, and supports customer or vendor last time buys (LTB). We source from distribution, direct from customer, or kitting partners with best-in-class materials practices. On an as-needed basis, we offer Build-to-Order (BTO), Configure-to-Order (CTO), RMA processing, and Kanban services.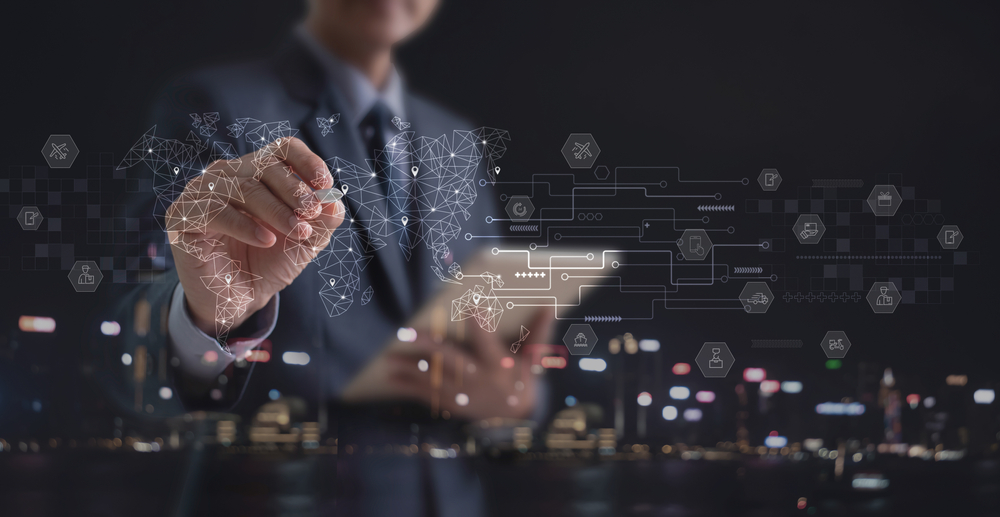 Foundry
In-house, Build-to-print
Naprotek offers wafer processing of silicon wafers, as well as processing ceramic substrates. Our processing services include any combination of photolithography, wet etch, dry etch, metallization, grinding, polishing, and in-process metrology. We fabricates custom filters, lange couplers, circuits, stand offs, terminations, planar and spiral inductors and many other types of thin film RF/microwave Circuits.
Our foundry capabilities include:
We can fabricate circuits on a variety of materials including Alumina, Beryllium, Aluminum Nitride, Fused Silica, Ferrite, Glass, and Silicon.
Learn about our Substrate properties