Trusted Partner for

Defense

Electronics
Delivering High Quality for Mission-Critical Applications
Electronics for

Space

Missions
Space Qualified Electronics for Launch Vehicles & Satellites
Solutions for the

Medical

Industry
Proven History of Manufacturing Medical Products
Precise Electronics in
Semi-Cap
Equipment
Serving the Next-Generation of Semiconductor Equipment Markets
Accelerating
Test & Instrumentation
Rapid Response for ATE, Analytical Instrumentation and RF Test
Enabling
Advanced Technologies
Critical for Customer Innovations in Microelectronics, LiDAR, Radar & RF
The next wave of growth
Naprotek's purpose-built factories have capabilities to serve key markets with a myriad of electronics manufacturing services such as quick-turn printed circuit board assembly, prototyping, RF components, advanced microelectronics, system integration, and test services. Naprotek is committed to delivering customer value through engineering, supply chain management, and manufacturing support.
Defense
Providing Solutions Across a Broad Spectrum of Defense Applications
We build electronics for defense manufacturers with products that must operate first-time right in harsh environments. By adeptly assembling high-performing, ruggedized circuits, Naprotek both mitigates and manages risks for systems used in the most demanding applications. This includes mission critical and fail-safe electronics for:
Jet fighters, drones, & avionics
Unmanned Aerial Vehicles (UAV)
Surveillance systems & threat detection
Data acquisition systems & advanced sensors
Our manufacturing processes are certified to AN, AS, ISO and J-STD and we support advanced process controls in IPC, MIL-STD, and MIL-PRF. We perform automated first article inspection/verification process and value-added x-ray inspection to ensure high quality workmanship.
Our production engineers leverage design for excellence (DFX) tools to optimize manufacturing cycles and to proactively manage parts obsolescence to provide continuous quality assurance that extends the lifetime of mature products.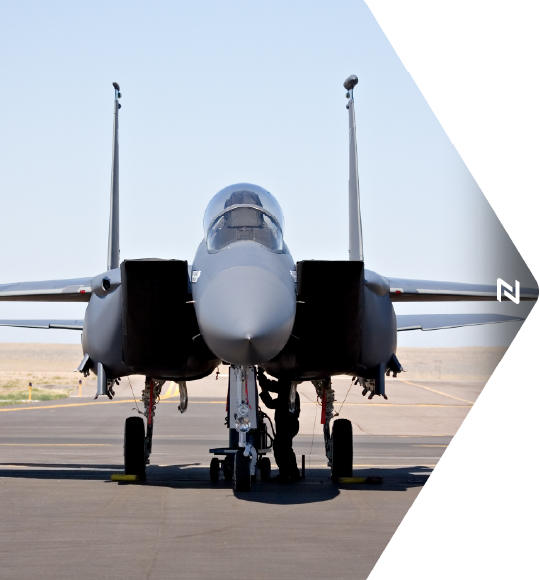 Space
A Trusted Partner for Today's Satellite and Launch Vehicle Electronics
Our team has a proven track record of manufacturing reliable electronics for advanced commercial and military space applications. We have delivered electronics subsystems for Line-Replaceable Units (LRUs) that have successfully completed missions to space and in development of devices for space flights scheduled for deep space exploration. These subsystems provide precision control of:
Guidance, navigation & fuel systems

Satellite engine controllers

Terrestrial & satellite communications (SATCOM)

Space rated transponders and antennas.
It's Rocket Science
The Space industry has leveraged stringent standards, including AS-9102, AS-9100, ISO-9001 and a host of IPC-specific requirements, to meet the challenging demands of their products. Find out how Naprotek uses best-in-class production processes and quality assurance practices to manufacture the space-qualified electronics that power the communications systems of tomorrow.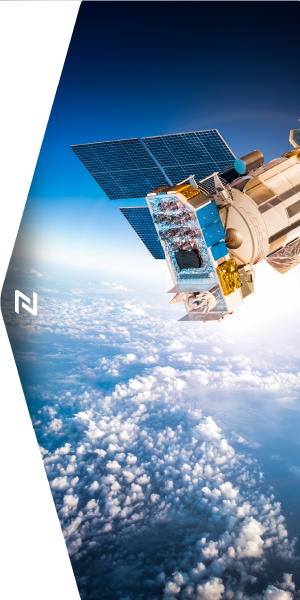 Medical
Building FDA Regulated Medical Electronics
Naprotek's program management, engineering and quality teams are skilled in delivering highly reliable solutions for medical device manufacturers. Our manufacturing processes and quality management systems are purpose-built to support FDA regulated electronics. We routinely produce electronics with current Good Manufacturing Practice (cGMP) process validation, control, and traceability in accordance with:
ISO 13485: Quality management systems

ISO 14971: Application of risk management to medical devices
IEC 60601-1: Medical electrical equipment
IEC 62304: Medical device software
We have consistently delivered medical products to the device, diagnostic, imaging and therapeutic markets. These medical products range from Radio-Frequency (RF) ablation consoles, robotic surgery platforms and handheld instruments for blood, oxygen and vital sign monitoring.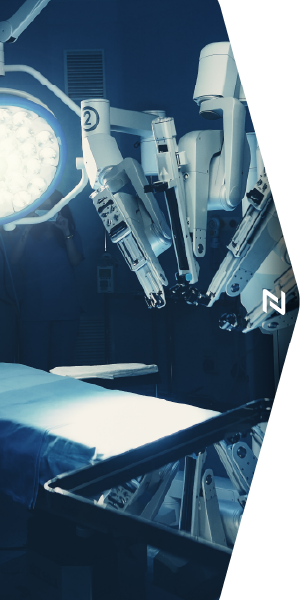 Semiconductor Capital Equipment
Rapid Prototyping for Semiconductor Equipment Providers
Naprotek is enabling the next generation of semiconductor wafer technologies including the manufacturing, assembly, and inspection for the complete silicon ecosystem. Through complex thin film processes, automated test equipment and to known-good die, we're helping our partners deliver solutions for leading semiconductor devices. We're proud to support the future of semiconductor technologies through:
Inspection & Automated Test Equipment (ATE)
Metrology
Semiconductor Packaging
Wafer manufacturing & processing
Our commitment to quality and reliability extends across the product lifecycle to meet the rapid, quick turn requirements of semiconductor equipment manufacturers. Naprotek's teams and processes operate efficiently to deliver immediate quotes, high velocity prototyping and unparalleled quick turn service.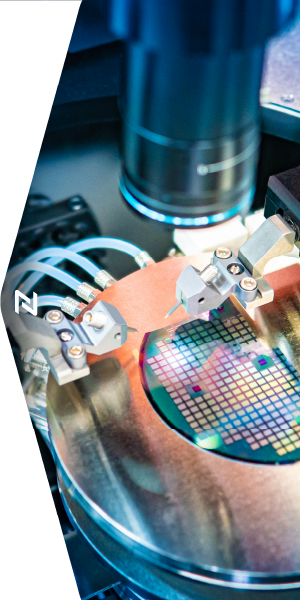 Test & Instrumentation
Partner for ATE, RF Test, and Analytical Instruments
Naprotek is dedicated to providing turnkey electrical and quality testing of RF/Microwave hybrid circuits and components, up through 50GHz. With our in-house test lab, we regularly perform comprehensive inspection and provide full test reports with Certificates of Compliance.

Our job is to provide continuing support to the advancement of technologies which influence our lives in areas including artificial intelligence, automation, microelectronics, RF design, sensors, silicon photonics and high-speed wireless.
We specialize in support to:
Automated test equipment (ATE)
Inspection equipment
Load boards
Reliability screening
RF Generators & RF performance testing
Scientific equipment and test & measurement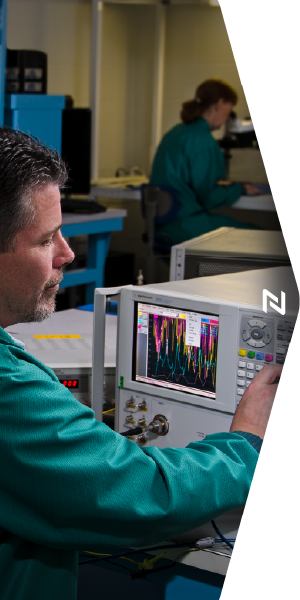 Advanced Technologies
Providing Solutions in Advanced Technologies from AI to RF
Our teams embrace the challenges of new technologies and support the evolution from early-stage design, prototyping, through NPI and production ramp. These designs include precision RF/Microwave circuits, high-layer count board fabs, multi-thousand line BoM's, and other specification, temperature, tolerance or performance parameters.
Power management & conversion

Robotics & unmanned autonomous vehicles (UAV)

LiDAR, radar, and advanced imaging

Silicon photons
We are familiar with the support required for technology partners to have the ability to provide changes to their design "on-the-fly." One of our key services is to allow our customers to quickly modify a circuit or assembly, even if it is in the middle of a production flow.