Naprotek

Quality
Exacting Standards for Our Customers' Transformational and Life-Saving Solutions
Uncompromised Quality
Meeting Requirements, Exceeding Expectations
When it comes to the quality, reliability, and workmanship of electronic products, Naprotek raises the bar. Our commitment to quality stems from our customers and the transformational and life-saving technologies they develop. Our purpose-built factories incorporate dedicated quality assurance processes to ensure high production yield through all stages of assembly. These quality stages include electronic, optical, visual, and final quality control inspection. Our advanced quality services include traceability, first article inspection (FAI), multi-dimension X-ray, test, and inspection reports.
From early design to volume production, our quality processes comply with the stringent requirements of the regulated markets we serve. To meet these exacting standards, we routinely audit our factories, refine our quality system, and maintain a quality management team to support day-to-day activities and drive continuous process improvement.
Certifications & Registrations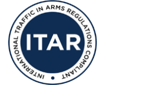 International Traffic in Arms Regulation (ITAR) Registered
U.S. Department of State, Directorate of Defense Trade Controls
View Naprotek's ITAR Registration
ISO 9001:2015 Certified Company
Quality Management Systems
View Naprotek's ISO 9001:2015 Certificate

AS 9100D Certified Company
Quality Management Systems — Aviation, Space, and Defense
View Naprotek's AS9100D Certificate
ISO 13485:2016 Certified Company
Quality Management Systems — Medical Devices
Our Pledge to Reliable Electronic Assemblies
Industry Compliance for Robust Manufacturing
Beyond our facility certifications, Naprotek employs industry certified and endorsed manufacturing professionals to ensure strong electronics assembly processes and procedures. Our factories are managed by experts certified to:
IPC-A-610

—

Acceptability of Electronics Assemblies
IPC-J-STD-001

—

Requirements for Soldered Electrical and Electronic Assemblies
IPC-7711/7721

—

Rework, Modification and Repair of Electronic Assemblies
Naprotek is also proud to be a member of the Government- Industry Data Exchange Program (GIDEP), a cooperative effort to exchange research, development, design, testing, acquisition and logistics information among government and industry participants.
Quality Clauses
Holding Our Partners Accountable
In order to ensure superior product quality, Naprotek holds its suppliers to a rigorous standard of component and material compliance, performance, and delivery. Our Quality Clauses outline our commitments to:
Material inspection and conformance
Record retention and product traceability
Regulatory compliance
Electrostatic discharge and process control
Counterfeit mitigation
Packaging and handling
Sustainability & Environmental Responsibility
Our Commitment to Sustainable and Equitable Practices
We recognize that we have both a responsibility to our customers as well as to our community and the natural environment. Naprotek is committed to providing unparalleled quality in our electronics manufacturing while adhering to safe and equitable practices, including:
Responsible procurement of conflict minerals (3TG)
Compliance with the Restriction of Hazardous Substances Directive (RoHS)